Gracepoint Church, a Southern Baptist Convention North American Mission Board (NAMB) church plant has been accused of "spiritual abuse" by its staff and members.
Ed Kang, who serves on the advisory board of the Southern Baptist Convention's Send Network and who trains other pastors in the network, serves as the senior pastor of Gracepoint Church alongside a slew of elders including "women" elders. NAMB has repeatedly denied that it supports churches with female pastors and elders.
Not only is Gracepoint part of the NAMB Send Network, but Ed Kang is also a prominent speaker at NAMB events including the Send Gathering West.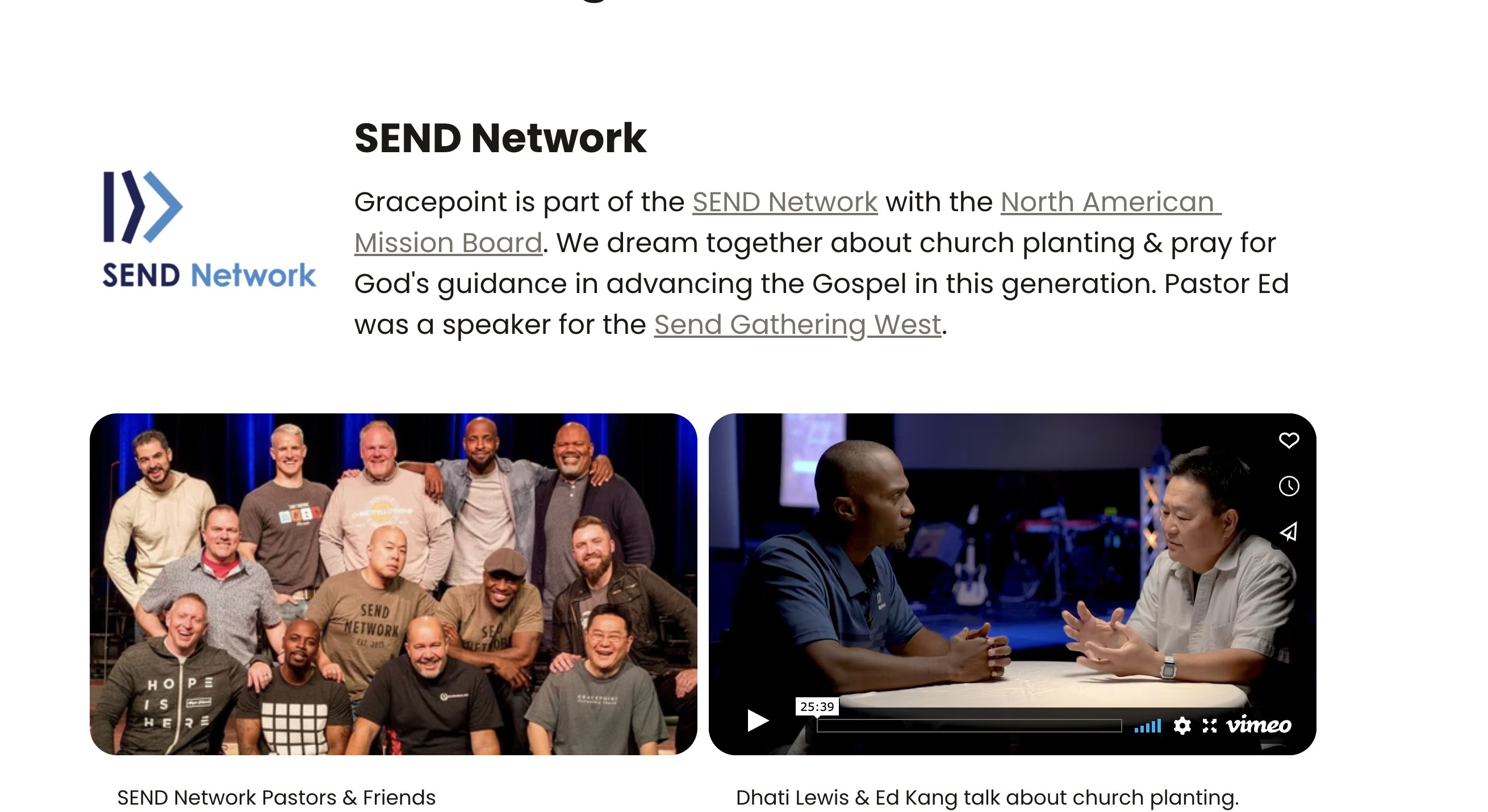 Now, unsurprisingly, this church has been accused of spiritually abusing its members and staff under the leadership of Kang. According to a report in Christianity Today—a publication I do not blanketly endorse—members, staff, and volunteers came forward on a Reddit thread complaining that "they were belittled by church leaders, encouraged to take on credit card debt to fund ministry expenses, and slandered after choosing to leave the church."
If you appreciate our work, you can enjoy
ad-free articles, exclusive content, and access to our podcast archive
by becoming a member. ►
Join Now
In an email response to Christianity Today, Kang said "I am very sorry for those who feel they have experienced harm under our ministry, and that he would be "eager to hear from them so that we can seek healing, apologize when necessary, and seek reconciliation."
Pastoral bullying has been a problem in these egalitarian-type churches over the years. If they're willing to fumble on biblical requirements for church leadership, then it should be no surprise that they're willing to abuse their leadership status. The pastors demand an almost cult-like following from their staff, members, and volunteers and typically become very controlling over every aspect of the lives of these members. The reports states that at Gracepoint, the church leadership required full devotion to the "ministry" even down to restricting "dating, media consumption, and pet ownership."
In 2021, NAMB president, Kevin Ezell held a church planting conference with women pastors. Shortly after, The Dissenter reported that the Southern Baptist Convention's North American Mission Board (NAMB) put out a statement denouncing women pastors and stated that the organization would no longer support churches with female pastors.
It wasn't long after that statement had been released that another NAMB leader, Dhati Lewis–who was president of NAMB's Send Network at the time–joined women pastors at an Evangelism Conference called the Amplify Outreach conference. That conference featured several well-established woke types including Ed Stetzer, lady preacher Ann Voskamp, and Dhati Lewis himself along with female pastor, Reverend Michelle Sanchez.