Beth Moore, when she apostatized a few months ago and left a somewhat biblical denomination for a completely apostate denomination, made it clear that her intentions were to continue to rebel against God by performing the function and role of a pastor, which the Scriptures reserve for men.
Beth Moore has since joined St. Timothy's Anglican Church in Spring, TX, which, similar in some ways to the Roman Catholic Church, appears to believe in the literal presence of Christ in the Eucharist.
As Big Tech continues to censor conservative publications like ours, we must increasingly rely on supporters to continue our work. Much of our work, particularly as it revolves around a biblical worldview on social and cultural issues, isn't even allowed to be shared on social media anymore. This reduces our traffic and causes us to move more of our work exclusively to Substack. Members who subscribe to us on Substack will gain exclusive access to all of our work, free of ads and other annoying pop-ups, as well as member-only access to our podcast archive and controversial moderated content. Please consider supporting us today by subscribing at:
What's more notable, however, is the fact that she is dressed in priestly garb and is delivering the Eucharist in her church.
Beth Moore has served as a lector during worship service at St. Timothy's. According to at least one definition, in the Anglican Church, "The lector carries out his/her primary function during the Liturgy of the Word, proclaiming God's Word to His people so that, strengthened by the words of Holy Scripture, they might come to a deeper love of God and a fuller Christian life."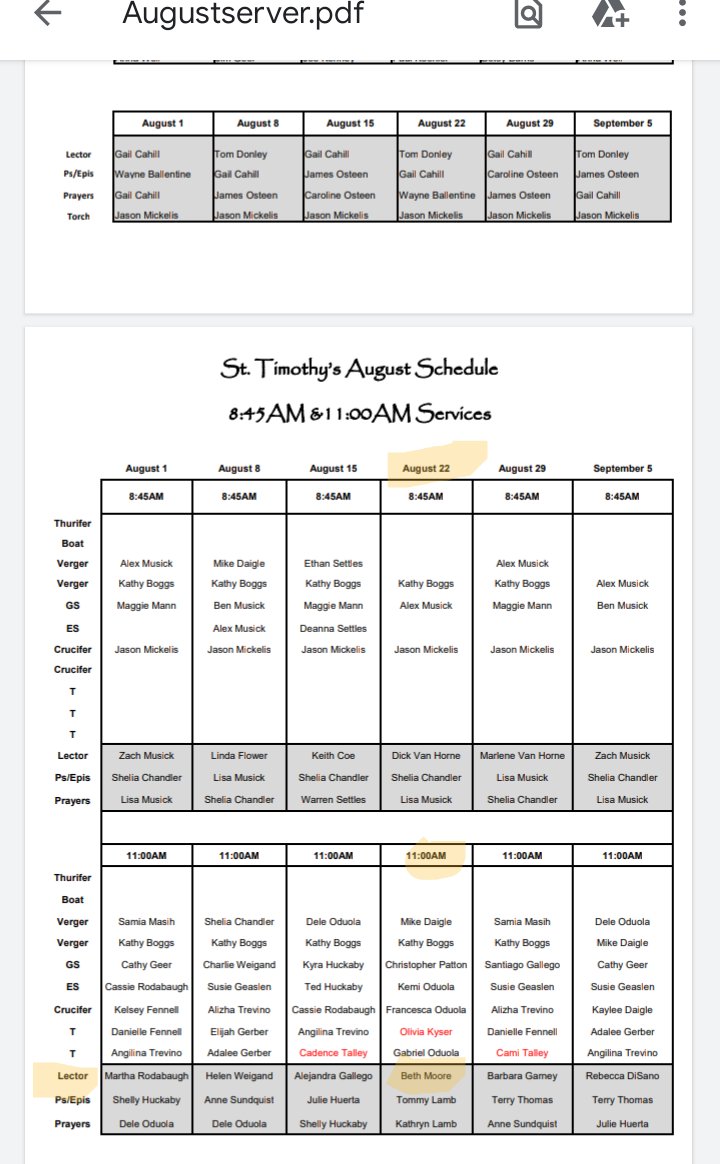 A few months ago, Reformation Charlotte predicted that it would only be a matter of time before Beth Moore becomes full-on gay-affirming. From the article, Prediction: Now That Beth Moore Has Left SBC, She Will Fully Embrace Homosexuality:
Now, here is this author's prediction: now that Beth Moore has parted ways with the Southern Baptist Convention and LifeWay, any and all theological restraint has been removed and we will soon begin to find out who Beth Moore really is.
Up to this point, Beth Moore has refused to take a solid stand on homosexuality. When approached for an answer, she refused to give one and then later said that it was "exceeding Scripture" to call homosexuality a sin, so she would refrain from doing it.
Beth Moore is now in a ripe position to affirm homosexuality as the Anglican and Episcopalian denominations in America have been apostate for a long time, most of whom affirm women priests and bishops, perform gay weddings, and affirm homosexuality. This should be no surprise that Beth Moore has gone down this slope.