In the wake of the news of the likely decision by the Supreme Court to overturn Roe. v. Wade, Evangelicals have been taking to Twitter to express their opinions. These opinions range from good to bad to horrible and completely unbiblical. Sadly, the vast majority of them fall into the "bad to horrible" category.
One such tweet is the AND Campaign's president, Justin Giboney, who scolds conservatives for wanting to end abortion but refuses to exchange it for socialized medicine and free government handouts.
As Big Tech continues to censor conservative publications like ours, we must increasingly rely on supporters to continue our work. Much of our work, particularly as it revolves around a biblical worldview on social and cultural issues, isn't even allowed to be shared on social media anymore. This reduces our traffic and causes us to move more of our work exclusively to Substack. Members who subscribe to us on Substack will gain exclusive access to all of our work, free of ads and other annoying pop-ups, as well as member-only access to our podcast archive and controversial moderated content. Please consider supporting us today by subscribing at:
And who liked that tweet is Patrick Schreiner, a Ph.D. professor and acting Residency Director at Midwestern Baptist Theological Seminary.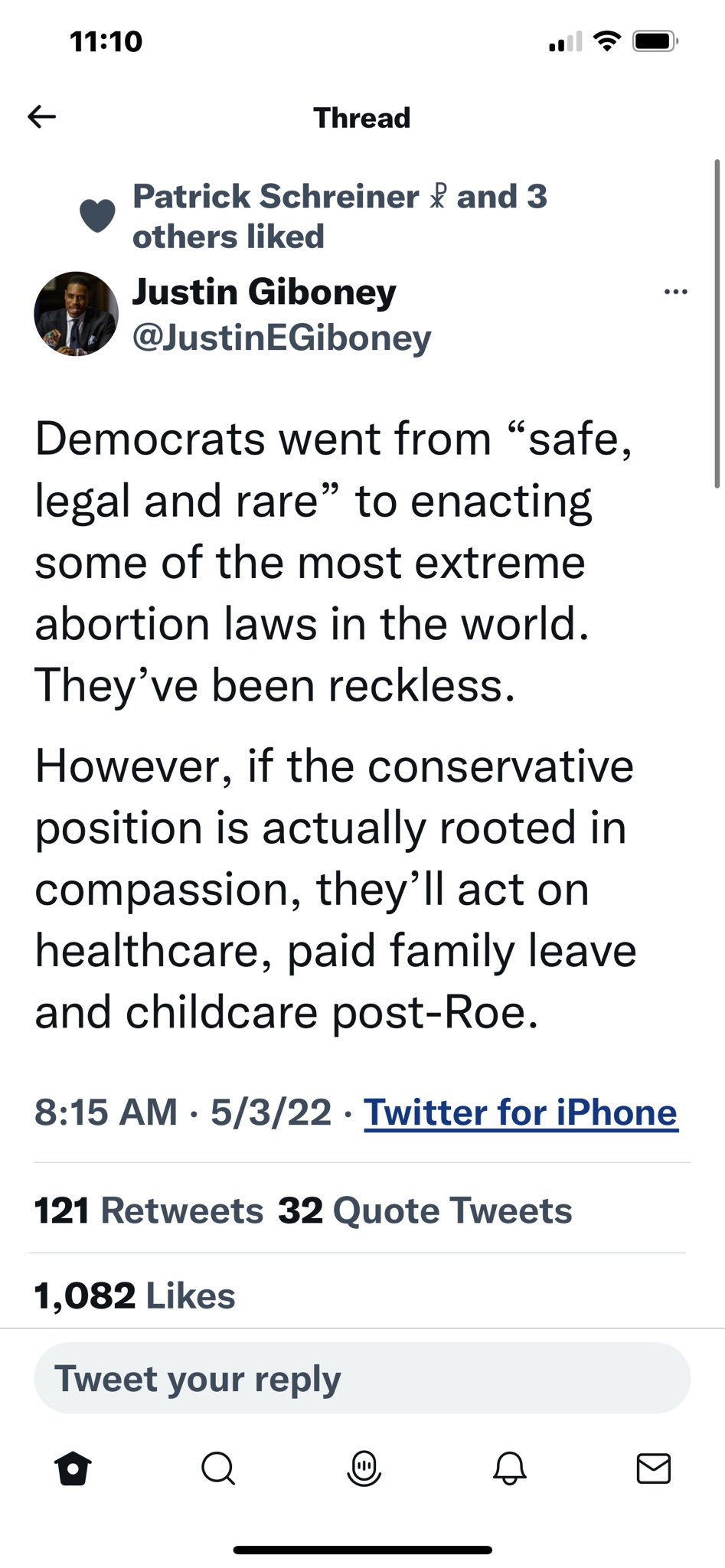 It's not surprising that people like Justin Giboney—leftists who run ministries devoted to turning the Church into progressive political activists—would hold and promulgate such positions. However, it is extremely sad that the Southern Baptist Convention is allowing its most highly-respected professors, teachers, leaders, and pastors to advance such things, or even remotely agree with it. These are the people who are training the Southern Baptist Convention's future pastors.
Conservatives in the Southern Baptist Convention need to call these people out by name and if necessary, purge them from our ranks. The veil is being quickly lifted off the faces of those who oppose God and his statutes.