Andy Stanly has made a number of dubious claims about the Christian faith and in particular, the Scriptures. Famously stating that Christianity needs to "unhitch" from the Old Testament, he told his audience that the Ten Commandments don't apply to Christians. He's flopped on homosexuality — telling the mother of an openly gay and practicing girl that her daughter was saved. He promotes the idea that even if you don't believe in Jesus, you can have a better life by following his teachings. And rampages against the Scriptures telling people that they don't need to feel like they should defend the Scriptures because they aren't really that important and it isn't what Christianity rests on.
Andy Stanley, who is famous for his sermon "unhitching" Christianity from the Bible, continues to trash Scripture by claiming that the Christian faith is not dependent on the accuracy of the Bible and that, according to Him, one can know Jesus without Scripture.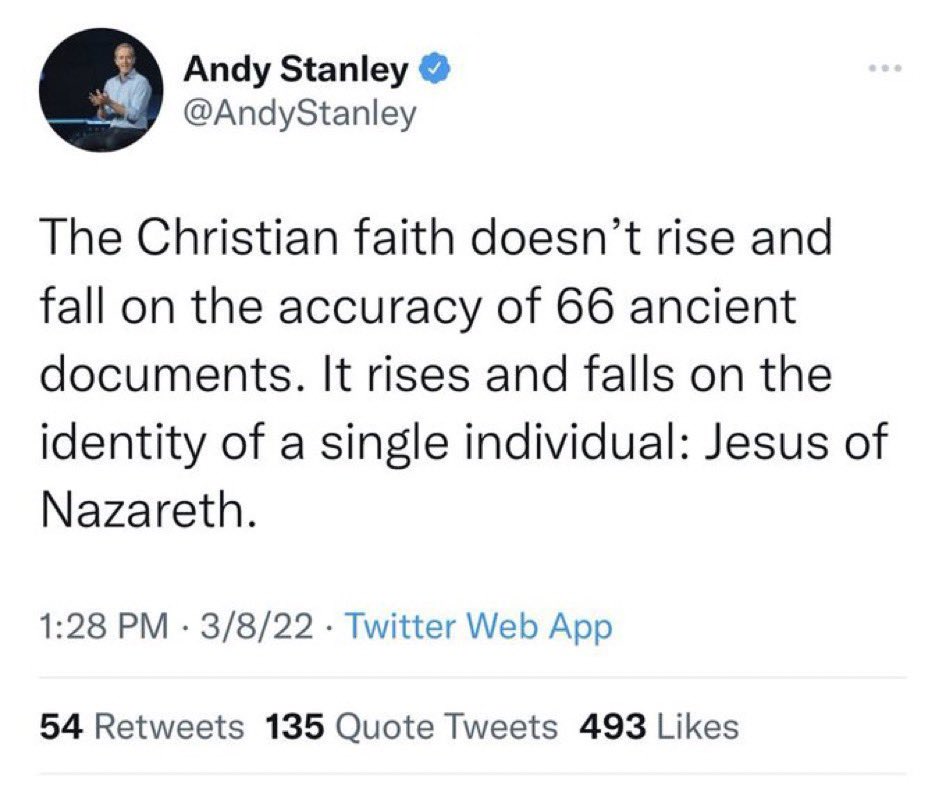 One of Andy Stanley's most grievous heresies is his teaching on the authority–or lack of authority–of the Scriptures. Stanley separates the Word of God from God himself and teaches that the Scriptures are not the foundation of our faith nor should we look to the Scriptures as the final authority. Instead, he teaches, we should look to Jesus.
What Stanley and his ilk fail to recognize, though, is that it is impossible to know Jesus apart from the Scriptures. Stanley would have to logically take the extreme position that the Scriptures themselves are not only unnecessary, but actually completely false, to hold this view. The Scriptures self-identify as the means to knowing Christ:
If you appreciate our work, you can enjoy
ad-free articles, exclusive content, and access to our podcast archive
by becoming a member. ►
Join Now
…but these are written so that you may believe that Jesus is the Christ, the Son of God, and that by believing you may have life in his name. —John 20:31
Andy Stanley is extremely dangerous because of his notoriety and influence among mainstream Evangelicalism. While his actual teachings are on par with rank heretics such as Rob Bell and Brian McLaren, his reach is much greater and tolerance within the Church is much higher. He has been platformed by the Southern Baptist Convention, by Dallas Theological Seminary, and many other mainstream outlets. However, he should be written off completely, marked, and avoided by any who actually love God and believe His Word.