Below is a gallery of some of the pro-abortion lobby around the nation today as the most important abortion case since Roe v. Wade is underway at the Supreme Court.
In this video, pro-aborts are eating abortion pills outside the Supreme Court:
Here, some skin-head lesbians gather to defend the slaughter of innocent children.
Here, Cori Bush, a Black Lives Matter activist and U.S. representative out of St. Louis, demonstrates her lack of reasoning skills as she supports the never-ending holocaust on Black children.
If you appreciate our work, you can enjoy
ad-free articles, exclusive content, and access to our podcast archive
by becoming a member. ►
Join Now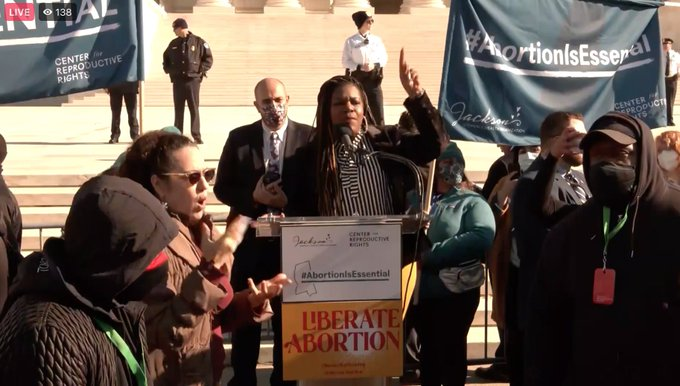 And here, Jocelyn Frye, the new president of National Partnership for Women & Families–if that isn't a misnomer–conflates murder with "healthcare" and defends abortion.