North Carolina health department secretary, Mandy Cohen — who was appointed by Democrat socialist governor, Roy Cooper — told the press two weeks ago that the Republican National Convention, which is to be held in Charlotte, NC in June, is going to be a b "big challenge" if the COVID-19 cases keep rising.
North Carolina has been one of the least impacted states in the nation with the coronavirus with virtually no threat of running out of hospital beds or other needed medical supplies. Further, the number of deaths per 100,000 people are among the lowest in the world. Despite this fact, Governor Roy Cooper has, at the behest of the incompetent NC Department of Health, has continued to lead the state in a seemingly never-ending shutdown as tens of thousands of people are displaced from their jobs and losing their livelihoods.
As Big Tech continues to censor conservative publications like ours, we must increasingly rely on supporters to continue our work. Much of our work, particularly as it revolves around a biblical worldview on social and cultural issues, isn't even allowed to be shared on social media anymore. This reduces our traffic and causes us to move more of our work exclusively to Substack. Members who subscribe to us on Substack will gain exclusive access to all of our work, free of ads and other annoying pop-ups, as well as member-only access to our podcast archive and controversial moderated content. Please consider supporting us today by subscribing at:
Donald Trump sent a letter demanding a guarantee from Cooper that the Republican National Convention would be able to be held in Charlotte, as planned, with no restrictions. Cooper replied in a letter today essentially stating that it isn't going to happen. Forget it.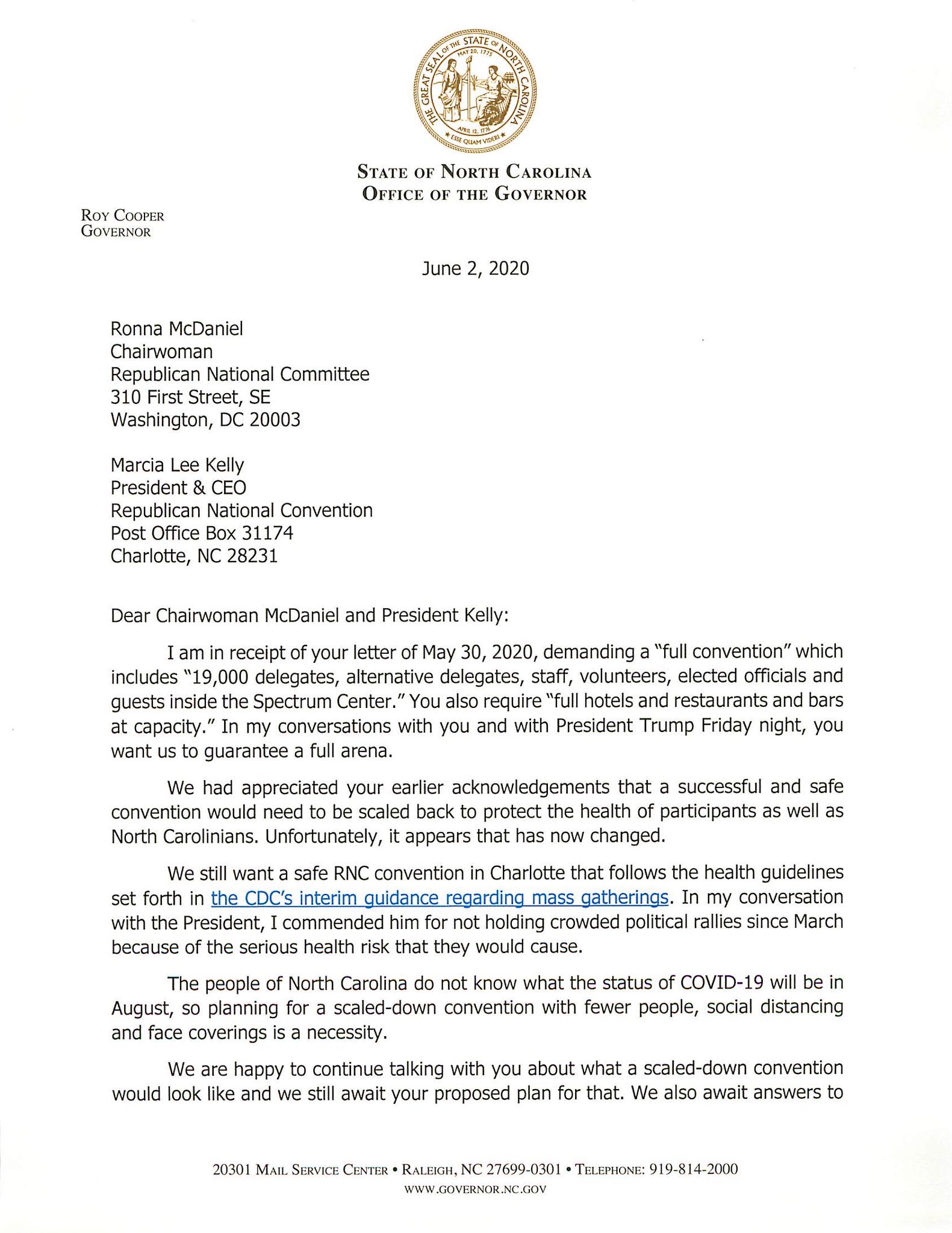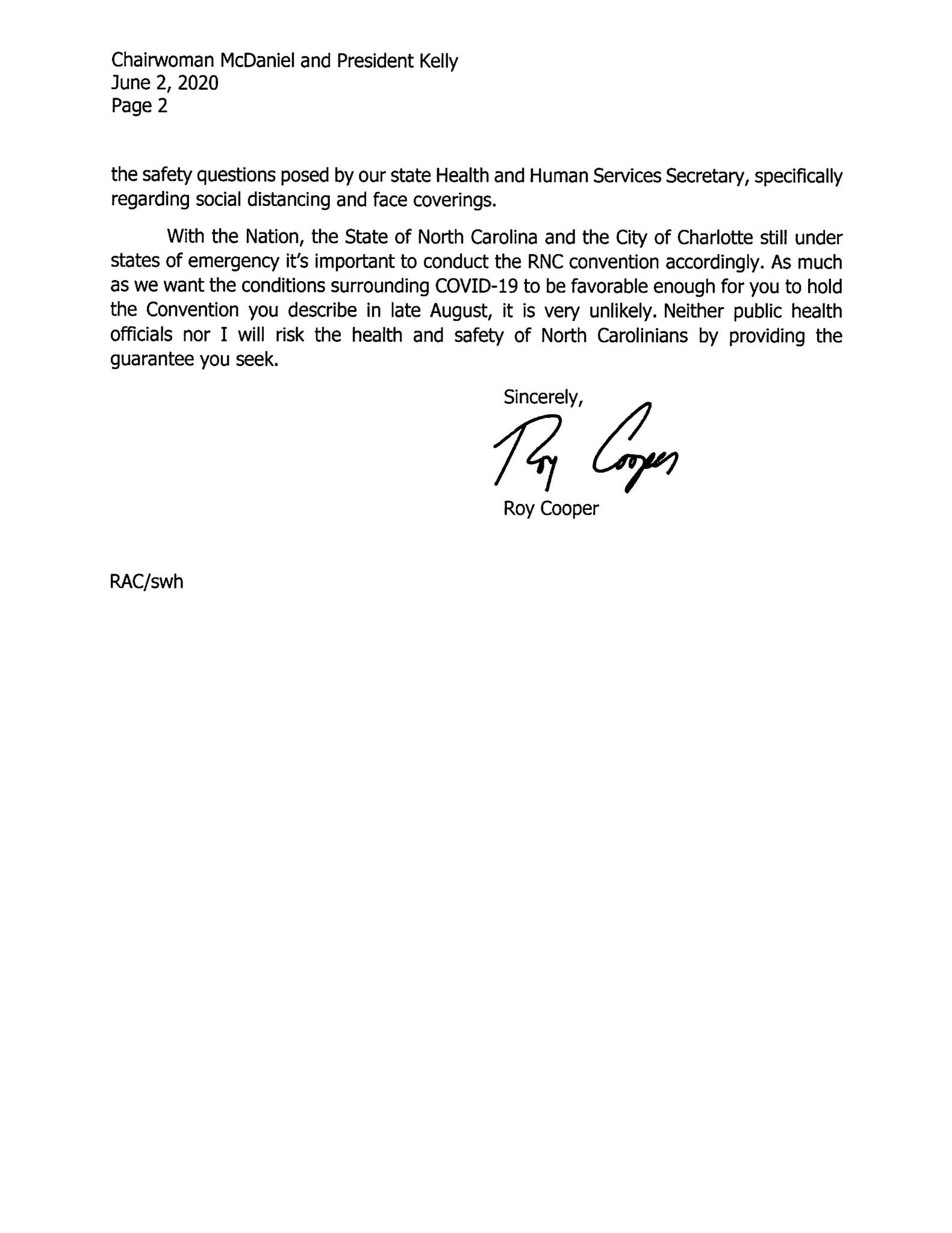 Lt. Governor Dan Forest responded by releasing a statement condemning Cooper's politically expedient actions.