This morning, the president posted to Twitter a warning to the city of Minneapolis' mayor that if he failed to get his city under control and stop the violent outbursts by rioters, he may be forced to send in the National Guard to control the situation. Shortly after, a notice was published on that post by Twitter notifying followers that Trump's tweet "violated the Twitter Rules about glorifying violence."
Resultantly, the president announced that he would be making sure that taxpayer dollars didn't go to fund social media giants that censored free speech. Later, Twitter emailed the White House to admit that Trump's tweet did not violate any of Twitter's rules, yet, Twitter continues to censor his post.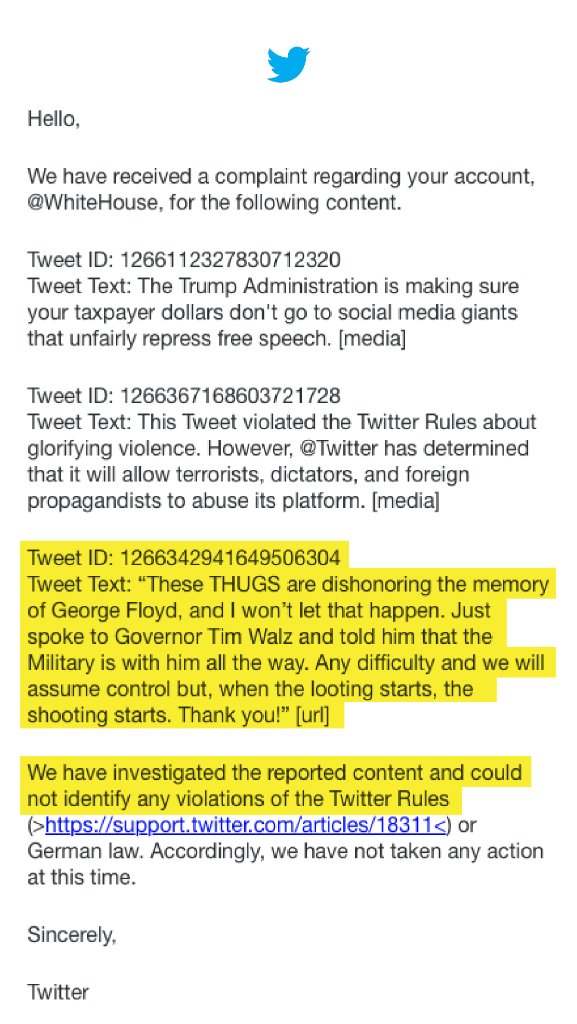 It is a sad day when the world's largest communications outlets are actively censoring the sitting president's public speech during an election cycle. This unruly behavior should be dealt with swiftly — they aren't even trying to hide the fact that they are censoring conservative content at this point.