If you haven't been following the news the last few days, you may have missed the debacle where Chick-Fil-A, the Christian chicken warehouse, decided to pull its charity funding from two major Christian organizations — The Salvation Army and the Fellowship of Christian Athletes.
Following the news that the chicken giant would no longer be funding these two charities was speculation that Chick-fil-a had caved to the LGBTQ mafia. The LGBTQ mafia hates the Salvation Army and believes them to be an anti-LGBTQ organization — despite the evidence to the contrary. In the wake of the fallout, the Salvation Army released a statement echoing their disappointment.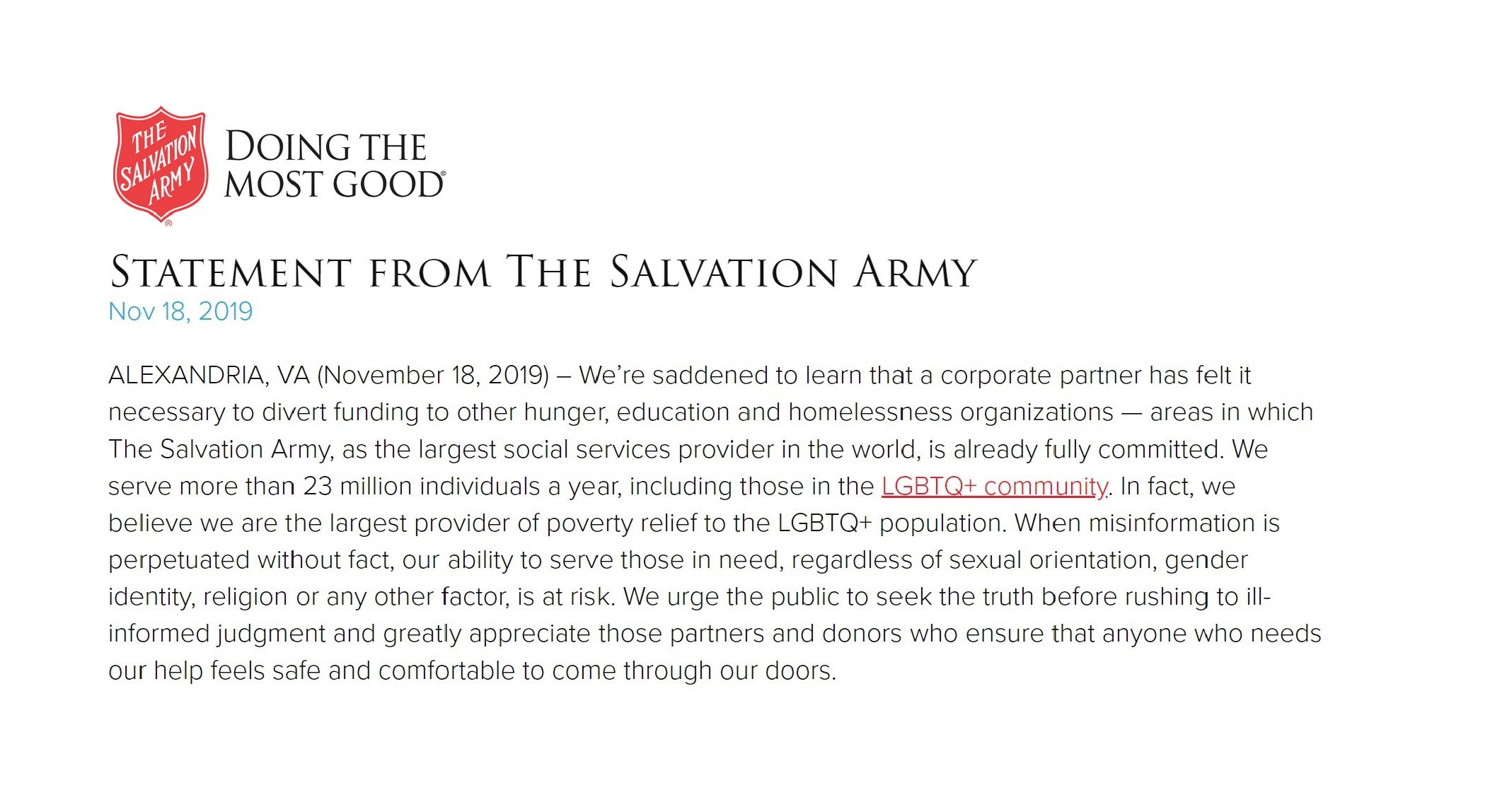 Now, it is clear that Chick-fil-a is not only caving to the LGBTQ mafia but embracing not only a posture of tolerance but activism for pro-LGBTQ positions.
The corporate chicken giant announced in March it would be partnering with Covenant House, an organization that claims to serve the homeless, but is now clear that it is more than that, but a pro-LGBTQ activist organization. According to Chick-fil-a's announcement,
If you appreciate our work, you can enjoy
ad-free articles, exclusive content, and access to our podcast archive
by becoming a member. ►
Join Now
Nearly 40% of the homeless population in the U.S. are under the age of 18. And often, these young people are not on the streets due to their own actions. Living on the streets, these youth face many dangers like hunger, drugs, human trafficking and violence … The Chick-fil-A Foundation is proud to award Covenant House International a grant through the True Inspiration Awards to continue their work. Covenant House won in both the Innovative Education and Youth Entrepreneurship categories. 
But what they don't tell you is that Covenant House is totally gay — pro. gay. affirming.
In fact, Covenant House's website says,
It's critical, then, that Covenant House, the largest provider of services to youth facing homelessness in the Americas, ensure that our houses are welcoming, affirming, and safe for LGBTQ youth and all youth experiencing homelessness.
Covenant House is so neck-deep into homosexual activism that it has partnered with an organization called True Colors to plan, organize, evaluate, and effect LGBTQ activism into its ministry. True Colors, according to their website partnership announcement, "implements innovative solutions to youth homelessness that focus on the unique experiences of LGBTQ young people," and has completed an assessment certifying that they are very LGBTQ inclusive.
Covenant House even participated in the NYC Gay Pride March.
Folks, this is who Chick-fil-a traded the Salvation Army for — this is what happens when you let militant homosexuals run all over you. Chick-fil-a should have just shut up and ignored the mob — instead, they apologize like this and end up caving in. It's amazing how so many can be given over to a culture of fear when not grounded solidly on the Word of God.
Soon, they will be open on Sunday.